Book a Reading? Call us anytime. 1.800.712.0803
$8.99 for 15 minutes with SPIRIT15, New Clients Only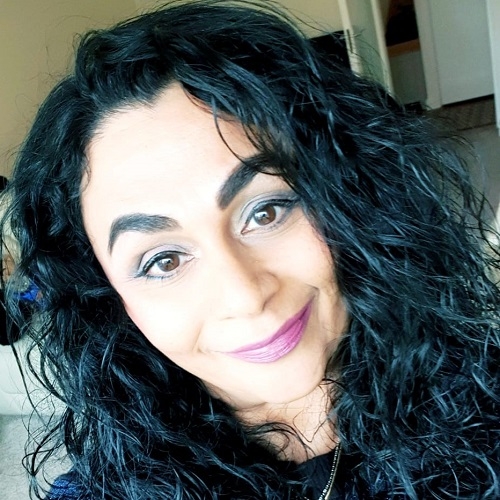 Neelam
Psychic, Medium, Clairvoyant, Tarot Reader
Neelam is a 3rd generation psychic medium, clairvoyant and tarot reader practising with Star Temple and Crystal Clear Psychics for over 16 years. She has a well-established clientele some of whom are celebrities, HNW, professionals and also those from within the acting and media industry. Neelam has worked with some high-profile magazines to promote the field of astrology and psychic mediumship. Neelam works closely with your guides and brings wonderful connections, aiming to give a professional service to all. She is a gifted psychic medium, clairaudient, clairvoyant, clairsentient and claircognisant. Neelam is also a master astrologer and numerologist and has been well versed in her craft from the age of 11 years old. Whatever your question or concern, you will not be disappointed with your reading.
Subjects
Expert in all areas
Abilities
Psychic
Medium
Clairvoyant
Tarot Reader
Tools
Psychic Mediumship. Tarot. Lenormand. Oracle cards. Pendulum. Automatic Writing via emails. Lucky Charms. Crystal ball. Bespoke Astrologer and Numerologist.
Style
Positive
open and non judgemental
Knowledgeable and Inspiring
Amazing and spot on in my reading with Neelam. Absolutely spot on with my life and what's going on. Gave me dates to be aware off coming up and excellent guidance on important decisions. In great detail Neelam helped me to clarify past personal family situations and how to go forward with it. She gave great insight into birth charts of family members and a way forward that really uplifted me. A very knowledgeable and Inspiring Lady. Thank you so much Neelam.
Incredible
l just had a reading with Neelam, who was giving me a reading through my mum and was telling me my future for this year and next, incredible. Many thanks Neelam. May 2018
Very Pleased
Thank you so much Neelam very pleased with my reading today.
Divinely Gifted Reader
Neelam is an incredibly and divinely gifted reader. She linked in so intuitively with me and gave me an amazing experience. She lifted me and gave me a sense of clarity. I would not hesitate to recommend her to anyone. (April 2020)
Kay, USA
Neelam's ability of being able to provide dates, names etc is uncanny and accurate.
I'm getting in touch to provide feedback for a reading i had with Neelam back in 2017.

Neelam's reading provided upcoming dates of key events for the next couple of years and those dates stuck in my head. Going forward a lot of what she said has materialized, in line with the dates and i'm really surprised and so pleased.
Neelam's ability of being able to provide dates, names etc is uncanny and accurate. She tunes in beautifully and asks very few questions. She was a warm manner which helps to connect with her with grace and ease.
I'm super happy to see she is back at Crystal Clear and i had my 2020 reading with Neelam yesterday. Neelam picked up what is going on in my life currently, including my wish to get a new puppy this summer. She confirmed the timing and the breed of puppy i'm hoping to manifest. I'm also excited about the future events Neelam has predicted for me.
I wish Neelam all the best going forward, i'm sure she has numerous clients who are just as amazed & satisfied as i am.

Nikki
Fabulous Medium
Neelam was very good, wonderfully talented, brought my son through for me, such a fabulous medium
Jacqui
The best I have had for a very long time...
I had a reading with Neelam 7743 a couple of weeks ago, who is a very spot on, compassionate and caring reader. I would highly recommend her, the best I have had for a very long time, thanks so much Neelam, you have straightened my thoughts and given me a clearer view of my path ahead.
Samia
Fabulous reading with Neelam
I have just had a fabulous reading with Neelam. She has used Spirit guidance to help me understand things about myself much more clearly, and given me help with an incredibly thorny issue. I couldn't recommend her more highly. Thank you so much Neelam bless you all at Crystal Clear.
Margaret
Reading was Awesome
I had a session with Neelam and it was my first one with her, I loved it. She is vibrant and happy and her reading was awesome.
MS, UK, Sept 2020
So Supportive
You recently had a video of Neelam presenting for each sign what was laying ahead. I could definitely relate to what she had to say about my astrological sign. Moreover, she is so not judgemental and so supportive.
L, London, September 2020
Absolutely Amazing Reading
Absolutely amazing reading, spot on, very precise and gave correct names etc. 5star reading would recommend to other clients.
Jennifer
Blew me away!
Neelam was "totally amazing" "blew me away" and was the best read I had ever had in my life. 100% precise and a beautiful person who truly believes in her work "made me feel wonderful".
Annia, August 2021
Very Gifted
Neelam was a lovely, lovely lady. She's absolutely super, really down to earth and compassionate and very, very gifted.
Yvonne, January 2022
She is Awesome
I have had a few sessions with Neelam now and I want to say she is awesome; she is a lovely lady who is very caring, and her guidance is really good I highly recommend her
MS, February 2022