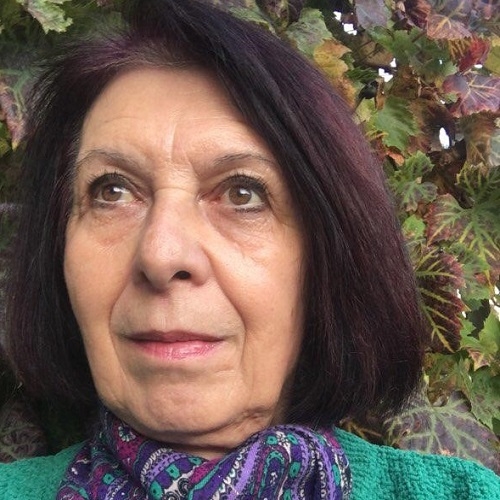 Gabriella
Psychometry
Channel messages from spirits
Empath
Spiritual adviser
Reiki Healer (distance healing)
Trained at the College of Psychic Studies and SAGB in London
Gabriella is an experienced Clairvoyant and Clairsentient reader. She naturally combines these abilities and uses the support of the Crystal Ball to bring forward the answers which you seek. She can intuitively know where your needs lie. As a spiritual medium she is in connection with the spirits of the loved Ones she can bring words of Love and Support from the other Side. Gabriella is also a Reiki Healer and a Psychic Astrologer. This gifted reader can also speak many languages these include English German French and Italian
Subjects
Love
Relationships
Family
Career
Abilities
Psychometry
Channel messages from spirits
Empath
Spiritual adviser
Reiki Healer (distance healing)
Trained at the College of Psychic Studies and SAGB in London
Tools
Crystal Ball
Tarot
Oracle Cards
Intuition in Energy reading
Style
Friendly
Supportive
Caring
Great Reading
I had a great reading with Gabriella what she predicted, partially came true and that she has been right on many things. (December 2019)

Michaela
Excellent
Gabriella was excellent, spot on with everything, very thoughtful and intuitive.
Mrs C, London
Very Precise
I have had a reading for the first time with Gabriella this evening. What a lovely reader, straight to the point and immediately linked in with me.
Gabriella was very precise. All in all a great reader and I will definitely be back for another reading with her very soon. I would recommend her to anyone.
Daniella, Wales, July 2020
Blew me away!
I had a reading today with Gabriella and I must say she blew me away! She was sooooo spot-on!!! She is extremely lovely, no non-sense, very supportive and very caring. I would highly recommend her. She is very chatty too! Ahahah!!! And her French is excellent!
L, Sept 2020
Absolutely Fabulous!
Gabriella is absolutely fantastic, thank you!
Vera T, Luton, December 2020