Book a Reading? Call us anytime. 1.800.712.0803
$8.99 for 15 minutes with SPIRIT15, New Clients Only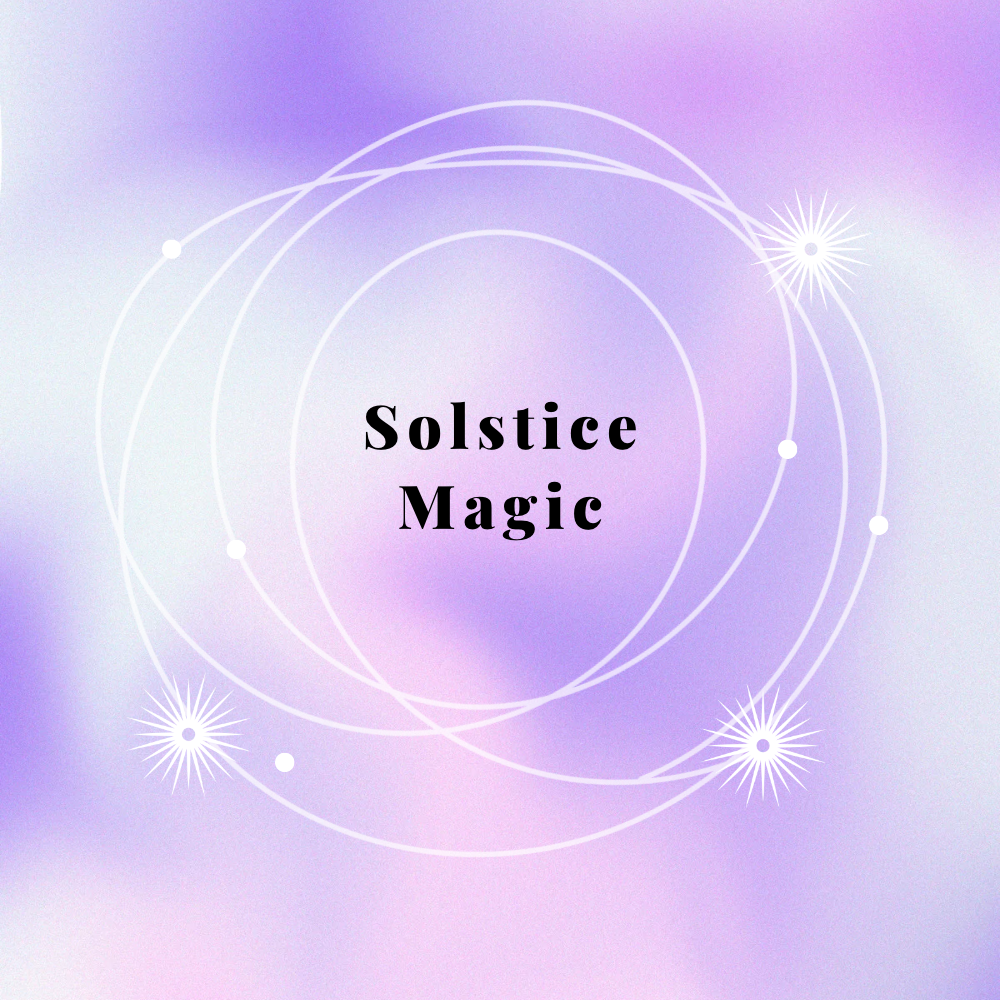 Athenastar
22 December 2022
Solstice Magic
This is a time to consider what you're ready to let go of. It's time to reflect on what you want to leave on this side of January 1st, 2023. We have Winter Solstice in Capricorn with Sun square Jupiter on December 22nd, 2022 as well as New Moon in Capricorn on Friday December 23rd, 2022 this week. Time to go more deeply within again and surrender to the new creations soon upon us for the New Year.
Huge blessings coming forth with the close of the year, this is a lifting of the veil of understanding this time of year.
Capricorn season is initiation; higher levels of consciousness (the mountain goat that keeps climbing no matter what). It also can constrict us somewhat in the later part of this week.
We created this and now we can re-create what we want going forward. The anxiety we may be feeling, is the belief things need to go a certain way.
We will be starting to see the relationship with family or loved ones more clearly as the "observer." The sun conjuncts the Galactic Centre, the Void, and is from the nothingness that from which everything comes. Period of diving deeper into spiritual nature. Realizing the emptiness within that encourages us to go more deeply to fill that void within.
We may be feeling we want to be more alone. Mercury trines Uranus and Mercury goes Retrograde next week on December 28th. So, hearing things out of the blue will be up a lot. Missed opportunities and yet wanting to be alone will be up.
Venus trine Chiron stirs us up to feel emotions more. It is the sense of "I am not good enough and if I had not done this or that, etc... If only."
Abandonment issues may be up for many so get started on that in inner child work. Venus will also be with the "north node" which will help us move more closely with our deeper inner soul.
Thursday December 22nd, 2022, the Solstice Sun is moving into Capricorn and represents the darkest shortest day of the year. Part of the world will turn back into the light to the longer days. So, its regrouping time to write out what we want to get rid of within and burn it in a metal sink. Learning to surrender will be big this next 2 weeks, listening and coming back to SELF.
Capricorn New Moon is on Friday December 23rd, 2022, and it is a time of planting new seeds for the New Year upon us soon. Chiron goes direct on Friday so the start of a new path in regard to your own healing.
The endings of the year are the beginning of the new creations for 2023.
Take time for a special Reading to tune into what needs to be tuned up for you before the end of 2022, to prepare for the 2023 Dawning!
Talk Soon,
AthenaStar 7967