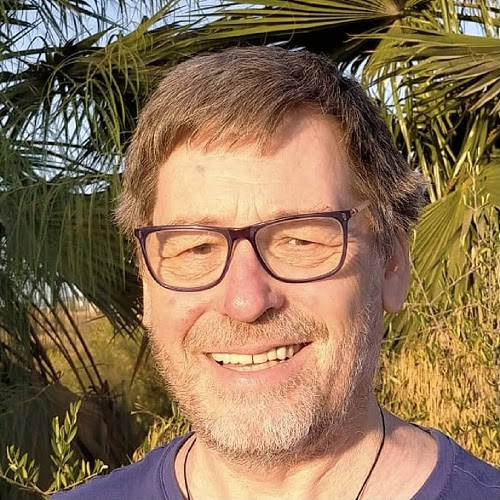 Andy
Psychic, Medium, Clairvoyant, Psychic, Clairaudient, Clairsentient, Life Coach, Reiki Healer, Spiritual coaching, Past life reading, Angel communication (Channel)
Andy is a natural psychic medium and has been reading tarot since 1982. With over 25 years of 'Professional' experience. Andy works with the Angels and channels them through his readings using both tarot and Angels cards. He often complements tarot readings with Angel cards, which give a different, more gentle energy and can also serve as a confirmation. Andy is also an expert in reading the Runes and has a successful 14 week Rune course which he holds on a regular basis. He also teaches Angel communication, psychic development, and Runes. Andy has a gift for reading past life experiences.
Subjects
Love and relationships
Career and work
Pets/animal
Destiny/Life Path
Past Lives
Deceased loved ones
Abilities
Psychic
Medium
Clairvoyant
Psychic
Clairaudient
Clairsentient
Life Coach
Reiki Healer
Spiritual coaching
Past life reading
Angel communication (Channel)
Tools
Tarot Cards
Angel Cards
Oracle Cards
Runestones
Crystals
Style
Friendly
compassionate and very precise
Really Spot on
He's great to speak with, relaxed and grounded, and what he said was really spot on. He gave a few accurate details about my current situation and also predictions about the future which felt accurate.
Charlotte, September 2021
Wonderful Reading
Had a wonderful reading with Andy, it was thoughtful, interesting and soothing
Kiki, Wales, Sept 2021