Book a Reading? Call us anytime. 1.800.712.0803
$8.99 for 15 minutes with SPIRIT15, New Clients Only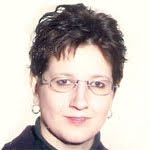 Karena
Psychic, Clairsentient
A warm and understanding reader with many years experience, Karena inherited her psychic gifts from her grandmother. A powerful clairsentient, she links immediately through the voice and can also use crystals, tarot or crystal ball to channel the insights that will be most valuable to you. "Honesty is very important to me," she says. "I don`t hold things back, because it is only when we really understand our situation that we can begin to move forward." Feedback from her clients confirms Karena`s conviction that what she does is very rewarding. "I just want to help. I am so grateful for my gift."
Subjects
All areas of your life
Abilities
Psychic
Clairsentient
Tools
Crystals
Tarot cards
Crystal Ball
Style
Honest
warm & understanding
Wonderful
If you want to speak to someone who will get to the point with accuracy and sensitivity Karena is the one to call. She is so easy to speak with she may become your best friend!
Detailed
Very accurate and detailed and takes time to explain things.
JH, Washington
Warm and Understanding
My two fav are Karena & Selina--they both are warm & understanding..take their time and advised me regarding my situation.
Sania, California
Excellent Reader
Karena is an excellent reader. My first reading with her today and she eases you into the reading and she flows with the information. She puts you at ease, and is easy to talk to. Very spot on and is happy to cover different subjects all within one reading
Viv, London, May 2022
Precise
She picks up on the information and energies right away without giving her much information. Her messages were precise. Would highly recommend her.
Anonymous, August 2021
It's wonderful when you listen to an experienced and trusted reader like Karena
I'm really glad I took your offer, I did my reading today with Karena. She was wonderful. Very clear and precise with instructions. I had 2 readings done previously where I spent almost $380. They were really recognised readers but my inner voice wanted to reconfirm on a matter which I was worrying much. Karena gave me the confidence in reconfirming the timelines of this event. Its wonderful when you listen to an experienced and trusted reader like Karena. Keep up the good work and will be sure to come again. Thanks
Vish, Oct 2021
Excellent, Insightful Reader
I had a reading from Karena today and found her an excellent reader. She was very accurate and gave me all the info I needed for my future. I particularly didn't want historic information, so she was happy to focus on the future. All in all and very good insightful reading and I loved Karena's delivery.
Ruthie - July 2022
Talented Lady
Karena is such a talented lady and does not judge you. You can talk to her about all the matters that are on your mind and is very passionate"
Manuel - February 2023
Great Advice
" I am very pleased with my reading I had with Karena and I will definitely be calling her again. She was accurate on many things and gave me great advice and guidance"
Emma - March 2023
Confident in herself. She is one of the best!
"I've been talking to Karena over 14 years! She is so confident in herself she has helped me in situations when I didn't know what to do and help guide me in the right way! She helped me in specific times of need in regards to my children and mother. Thank you for all the truthful predictions that have come to play! You are my savior in life you always make me feel better after we speak!! You are one of the best!!
Teekadai - April 2023
Outstanding!!
"Karena is sooo calming and reassuring when it comes to personal matters in my life! Always right making me feel more confident and relieved! Great connection with my kids always spot on! Thank you a hundred times and more!
Much love for this life long psychic been with me since my kids were in elementary now there are in high school! Nothing more to say but outstanding!!"
Teek - August 2023
Thank you!!
"Thank you for basically saving my life and my children's life in that I asked a specific question about my vacation and she stated do not go more than 3-4 days. My vacation spot is currently under a hurricane watch hitting a few days after we left! Savior once again!!"
Teek - August 2023
An Excellent Reader
"I was given a fabulous reading from Karena. She is an excellent reader. She was straight to the point. 100% I will read with her again"
Viv - November 2023
Patient and down to earth
"Karena is patient and doesn't criticise. She is patient, down to earth and reliable."
Manuel - December 2023