Book a Reading? Call us anytime. 1.800.712.0803
$8.99 for 15 minutes with SPIRIT15, New Clients Only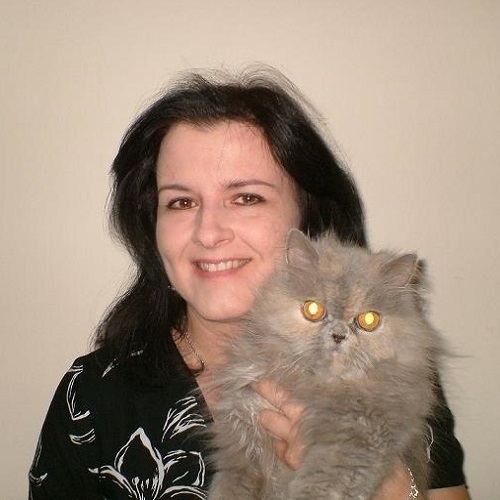 Lily
Spiritual Medium, Psychic, Healer, Empath, Clairvoyant, Clairaudient, Clairsentient, Telepath, Mystic
Lily is a well respected natural psychic, spiritual medium and healer with 23 years professional experience. She kindly gives clear, detailed, honest, in-depth, no nonsense readings working with her wise & loving spirit guides plus the angelic realms. An old evolved soul, her insights have helped many people from all over the world. Lily can cover most areas of life during her readings and will do her utmost to help you. She will always be honest about what or whom she is picking up and delivers her information in a clear and direct, yet friendly manner. She does not offer sugar-coated readings or say just what she thinks you want to hear; only the truth as she interprets it as she believes that is of more genuine help in the end. Lily is an empathic, compassionate, honest and direct reader with many years experience. She would rather not be approached by clients to find missing objects, pets or people, thank you.
Subjects
Love/relationships
Career/work
Destiny/life path
Deceased loved ones
Abilities
Spiritual Medium
Psychic
Healer
Empath
Clairvoyant
Clairaudient
Clairsentient
Telepath
Mystic
Style
Caring
Honest and Direct
Absolutely Great!
Lily has been reading for me for well over a year now and she is absolutely great. She picks up on things that are going on around me with a lot of accuracy and offers some really helpful insight. She often picks up too, on my family members in spirit which is a great comfort and the details she talks about are fascinating as no-one else could possibly know about them but me! Lily has been a great help and support in helping me deal with some pretty horrible family stuff that has been going on, and is a lovely, kind and honest reader. Thank you Lily!
Lisa, UK
Outstanding
The reading I had with Lily was outstanding. I really enjoyed speaking with her. Information was very accurate.
Mrs S, Ohio
Extremely Intuitive
I had one of the very best readings ever with Lily. She is extremely intuitive to the point where she was able to give me names of family members past/present. She has a gentle, warm and straightforward style. It was a real pleasure to speak with her. Thank You so much Lily! You will be hearing from me again! (April 2020)
Rose Nottingham
Amazing
I would like to say that Lily is an amazing and gifted reader
Jen
Blown Away
I had my first reading with Lily, and she was absolutely brilliant. I was left speechless. I was blown away with her professionalism and persona. I would gladly recommend her. I will definitely be calling Lily again soon.
Mrs D, Kent (July 2020)
Don't hesitate in contacting her!
Lily is an amazingly warm, spirituality gifted, honest and intuitive lady and talking to her is like talking to a good friend.I have had many readings with her and I can honestly say that she has been spot on with her readings. Not only has she been able to pick up what has been going on around me, (and there has been quite a lot!) she has also offered great advice and guidance which I am very grateful for. Don't hesitate in contacting her! Thank you again Lily!
Fiona
Absolutely Amazing!
I booked a 15 minute reading with Lily and immediately phoned back to book a further fifteen minutes. Lily was absolutely amazing and so lovely. Very happy with my wonderful reading from Lily!
Amazing, Intuitive Lady
Had a reading with Lily and she is the most amazing intuitive lady. Unfortunately while speaking to her, I had a phonecall come through so there was interruption and I had to end the call.But I will definitely use again!
Anonymous
Fantastic Reader
Id just like to say, Lily is a fantastic reader. Always on point and accurate, couldnt have done without her the past 18 months.
Thank you Lily.
Alison
Thank you so much!
"Lily, thank you so much for a wonderful reading. All the information you gave me was accurate and to receive a message from a loved one through you has brought me such great comfort this evening. I'm so grateful and feel so much better from speaking to you"
Muriel - October 2022