Book a Reading? Call us anytime. 1.800.712.0803
$8.99 for 15 minutes with SPIRIT15, New Clients Only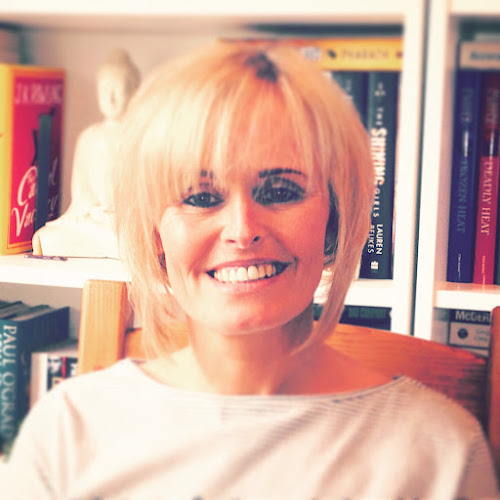 Andrea
Psychic, Medium, Clairvoyant, Clairsentient, Healer, Natural Empath, Psychic Artist
As a naturally gifted psychic and medium Andrea has been developing her abilities since her early teens, when she became aware that she could help others. With her clairvoyant and clairsentient ability she can tune in to your present situation offering you guidance and clarity through your journey ahead. With many years experience of both face to face and telephone readings, specialising in emotional awareness, she will intuitively know where your needs lie. She will also use Tarot where she feels a more positive connection is needed. Andrea is also a natural healer, empath and psychic artist.
Subjects
Love and Relationships
Career and Work
Destiny and Life Path
Healing
Abilities
Psychic
Medium
Clairvoyant
Clairsentient
Healer
Natural Empath
Psychic Artist
Tools
Tarot
Guides
Angel Cards
Oracle Cards
Runestones
Crystal Ball
Style
Compassionate
Caring
Clear Guidance and Insight
True Predictions
I have been speaking with Andrea for over seven years and I'm actually quite embarrassed that it has taken me this long to write another testimonial for her. It's not that I have not thought about it before but when you come to describe the level of talent and true predictions that this psychic has, words often fail you. I could sit and write a long winded testimonial however suffice it to say Andrea is quite simply the best psychic I have ever spoken to and trust me I have spoken to over 100 easily. Every prediction she has given me from day one, even if it is not what I want to hear, has come true. She is an amazing psychic clairvoyant and you don't know what youre missing if you haven't already spoken to her. Andrea thank you so much for everything that you have done for me and that you continue to do. You really are the best psychic that I have ever come across. Looking forward to what's coming up and with speaking to you again soon. Thanks again
Incredibly Helpful
Incredibly helpful and wonderfully spot on, thank you so much for my reading Andrea.
Lovely Reading
Thank you for a lovely reading, you were very in touch with my delicate situation, I found you very exact and loved your gentle and friendly approach. My future looks hopeful, such a lovely person I will most definitely choose Andrea again in the future
Very Happy
Andrea was very spot on, she really helped me this morning. She went in depth to tell me how somebody was feeling, very detailed. I really enjoyed talking to her. I was very impressed and very happy.
Incredibly Insightful
Andrea is incredibly insightful, intuitive and truly a genuine reader, I just had to call and highly recommend Andrea to others. Thank you (April 2020)
Rachael
She's brilliant!
I have tested a great deal of psychics in my life. Andrea is one of my top three.
She's brilliant.
She blew me away with her accuracy and precision
"Andrea is just amazing, she blew me away with her accuracy and precision, I am still in shock. I will definitely be calling back for Andrea again, she is just amazing, thank you"
Wonderfully Accurate!
Just to say Andrea is a brilliant psychic & gives excellent readings.
Have talked to her for several years & she has always been wonderfully accurate & supportive to me.
Please thank her very much.

Chris