Book a Reading? Call us anytime. 1.800.712.0803
$8.99 for 15 minutes with SPIRIT15, New Clients Only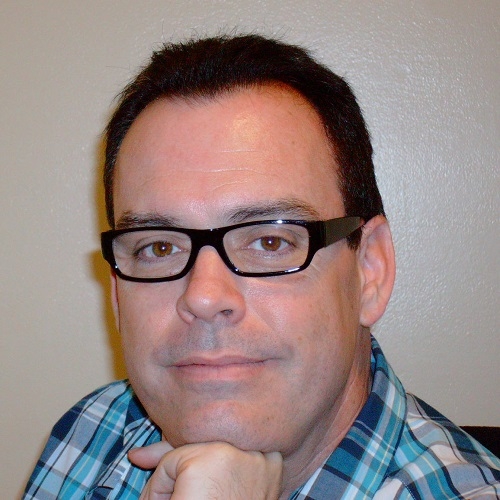 Allan
Clairvoyant, Divine Guides
Allan is a very compassionate Spiritual Adviser and Clairvoyant. He discovered his spiritual gifts when the Divine came to him and opened a world of sight and peace that he had never known. Allan has used these gifts together with the Tarot to help others for many years. His gifts include Clairaudient, Clairsentient, Clairvoyant, Remote Viewing and Divine Guidance. Let Allan help you get the insight so you may achieve peace and understanding in your life.
Subjects
Relationships
Career
Family
Love
Divine Guidance
Abilities
Clairvoyant
Divine Guides
Absolutely Fantastic
Dear Allan, you are brilliant, absolutely fantastic, in all my life I have never come across a reader as amazing as you. For the first time ever someone has told me the truth it was outstanding and exciting , and it just flowed from you with such ease. From my heart to yours thank you for my new beginnings. You truly are a beautiful soul.
The Best Psychic
Allan is the most clear and accurate reader I have come across. He doesn`t just pick up on energies and situations in a vague way. He gives information in the clearest manner, as if talking to a person who`s actually involved in the situation. The reading I had with him today was amazing! I booked a 20min reading but it was extended to 1 hour. So much to talk about as if he were in the situation himself. He`s the best psychic, on here and compared to other psychics I see face to face.
V from Sydney, 18.07.2014
Best Readers
Allan is one of the best readers that I have talked to and I would recommend him to anybody that would like to get in contact with loved ones that passed. Allan knows what to do. He is very passionate.
Josie, Hawaii, USA 25.09.14
Most Gifted Clairvoyant
I have talked to and met many clairvoyants over the years. Allan is the most gifted clairvoyant I have spoken to. He has a direct path way to God. Allan is able to transmit and channel very profound messages of love, and is able to move you to tears, very few people in this world have that ability. And I would like to add that is Allan is a very kind and generous man. He is life changing.
Jill, 24.11.14
Highly Recommend Him
In the past, I've searched randomly and talked to many psychics before. Allan is the most special one to me. He is way more than just a psychic. He is also my counsellor and spiritual teacher. I highly recommend him to anyone.
Anonymous, Mar 15
He is Great!
I spoke with Alan on at least three occasions. He is very compassionate as his bio says. He immediately begins to whip out out info when a question is asked or not! He is great!
Nikki, CA
Thoughtful & Kind
Alan helps me to understand of who I am and to discover God. He helps me to understand the situations and my purpose of life. He helps me to lead to myself, to what I am truly capable of. I`ve learned to let go and open up to what life has offered. He really helps and improves some challenging relationships. He is non-judgement, very understanding, thoughtful & kind. Thank you!
P Hong Kong 26.5.16
I listen and follow his psychic and spiritual guidance
Allan has no problem telling you The Ugly Truth! I first contacted Allan two years ago about a man I was involved with. Other psychics had told me this man was going to leave his wife for me as he had vehemently promised. Wanting further confirmation, I contacted Allan and asked him the same question. Allan said the opposite of what other readers had said. I didn`t want to believe him and continued on with the relationship wasting more time of my life. The man that I was involved with ultimately broke my heart and did exactly what Allan predicted !! Now when I ask Allan an important question, I listen and follow his psychic and spiritual guidance. I have grown by leaps and bounds both spiritually and emotionally with the guidance and predictions of Allan
Emmadee
Best Advice Given
Allan had told me something I didn`t want to hear, it turned out to be the best advice given.
Miss B WA Dec 2018
A Beautiful Soul
Allan gave me a wonderful, amazing, incredible reading, and he is a beautiful soul.
Vanessa, Shropshire, July 19
He is Awesome
I have just had a reading with Allan and he helped me a great deal. I am so pleased he read for me today. He is awesome. Thank you for much Allan.
K Star, USA
A fascinating man with a beautiful gift
Allan is one of the most multi-dimensional psychics that I have ever had the pleasure of being read to. His relaxed, open and non-prejudice approach is what keeps me coming back again and again. Being acutely sensitive to the emotions of others, Allan can speak in a manner which will bring you back to a state of equilibrium without affecting the integrity of the reading. This reader will deliver succinct and accurate answers with speed to your questions, and more crucially, he is able to placate you if your imagination is acting a little too irrationally, or alert you to an area of your life that may need addressing. A fascinating man with a beautiful gift.
Camilla, UK Oct 19
Totally Amazing
Allan is totally amazing, and has really provided the answers and guidance I was seeking, I would highly recommend him.
Tania
Most amazing and accurate reader
I have had several readings with Allan and I would highly recommend him. He is the most amazing and accurate reader. It may take a while for things he tells you to happen as I realised after I consulted with him about a worrying situation for one of my family members. So just be patient. He has helped me so much and I am so grateful to him.
Bev, February 2022
Always Very Accurate!
Allan is a very direct to the point reader his readings are always very accurate and he gives excellent practical advice.
Bertilia - August 2022
A Truly Gifted Psychic
"Allan is truly a gifted psychic who mentioned details that no one could have known, it has happened more than once and all of his predictions have been accurate"
Lynette - August 2022
Very Straightforward and Confident Reader!
"Allan is a very straightforward and confident reader, he was able to connect straight away. Allan gives you confidence and reassured things that I was struggling to understand. He directed messages from the divine in a meaningful way. Thank you, Allan, for your reading."
T from Sydney - August 2022
Completely Accurate
"Allan has now twice blown me away with how accurate his readings are. I spoke to him earlier in the year and he was spot on and then again 2 weeks ago over another matter and again he was completely accurate. Would 100% recommend!"
Indra - November 2022
Delighted & amazed
"I've just had another amazing reading with Allan. He mentioned something during a previous reading and "out of the blue" the person appeared, I was truly shocked, delighted and amazed! Thank you so much Allan"
Berta - April 2023
Very accurate
"I had a very good reading with Allan, very accurate"
Berta - May 2023