Book a Reading? Call us anytime. 1.800.712.0803
$8.99 for 15 minutes with SPIRIT15, New Clients Only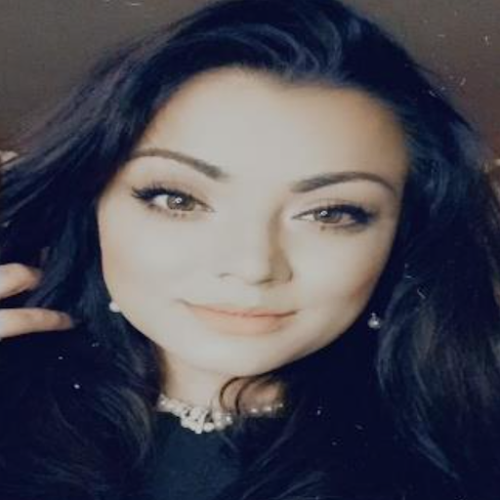 Nicole Tarot
Tarot Card Reader, Angel Card Reader, Oracle Card Reader, Chakra Reader, Numerology, Past Life Reader, Dream Interpretation, Empath
Nicole has grown up and been surrounded by spirituality all her life, since a child she has had a keen sense and deeper understanding for the depths of humanity and soul as for the unseen. Nicole has been working with Tarot for several years and offers guidance around career, finances, love and relationships. Nicole also works closely with past life practises, as well as karmic relationships, healing guidance and chakra cleansing. Nicole looks forward to helping you find the answers, messages and guidance you seek.
Subjects
Love and Relationships
Career and Work
Destiny and Life Path
Past Lives
Annual Forecast Readings
Chakra Cleanse
Abilities
Tarot Card Reader
Angel Card Reader
Oracle Card Reader
Chakra Reader
Numerology
Past Life Reader
Dream Interpretation
Empath
Tools
Tarot
Angel Cards
Oracle Cards
Style
Warm
Compassionate
Direct
Amazing Sense!
"I had a reading with Nicole Tarot, she is very good at specific situations, especially present and on-going situations! She has an amazing sense of what is going on, specifically in the now. She was very helpful and gave me excellent advice. Thank you, Nicole Tarot"
V - January 2023
Knowledgeable & thorough
"I had a reading with Nicole Tarot and the way she read my cards was really professional. She was making sure I could hear her and taking it slow not rushing into it. She was very knowledgeable and thorough and seemed like she was passionate about reading. I really appreciate Nicole Tarot and the time she took to read my cards which really made me feel valued. She is a fabulous tarot reader and has a very calm and soothing voice."
H - January 2023