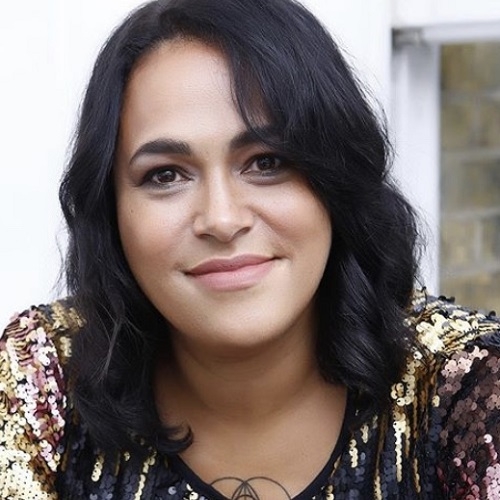 Amanda
Clairvoyant
Medium
Psychic
Tarot Master
Amanda is a Tarot Angel Card Reader and Colour Therapist. Her aim is to give you empowering guidance on your life path. Amanda has been a spiritual healer and life coach for many years helping people to change their lives. Her style of reading is tarot coaching. She prefers this type of reading as she feels that the tarot should be used as a tool for guidance with a situation rather than predicting the outcome. Amanda has found this type of reading very successful as the clients always leave feeling empowered with what to do regarding their current situation. Amanda also uses Angelic and Colour Energy to help you reach your core desire feelings and assist you with finding your soul purpose.
Subjects
Love/relationships
Career/work
Destiny/life path
Deceased loved ones
Abilities
Clairvoyant
Medium
Psychic
Tarot Master
Tools
Tarot Cards
Oracle Cards
Angel Cards
Style
Kind and Compassionate
Detailed with Good Evidence
Understand and Reassuring

Absolutely Spot on
Amanda has a wonderful gentleness about her but also is hugely honest and reassuring. I had a wonderful reading with Amanda talking through several concerns. She helped me so much but also she was amazing on so many levels. Absolutely spot on, knew things she could never know! I would highly recommend her and will definitely be calling again. Thank you xx
Emma, UK
Accurate Reading
I had a very accurate reading on the ball with Amanda suberb. Thank you, she was helpful and gave me the name of Archangel Michael, while I was listening to her my hand was resting on a book about him. Thank you
RD
Every prediction has come true
I have been speaking with Amanda for over a year now and every prediction has come true. She is so precise and really is able to go in depth. I have had so many breakthroughs. I am so thankful for all the guidance. Absolutely amazing lady.
Jennifer
Amanda is amazing!
Amanda is amazing! So clear and concise and very efficient at getting to the core of issues. I would love to see her again and recommend her highly when needing clear answers and astute guidance.Thank you Amanda!
P
Incredible!
I had my very first reading with Amanda who was incredible, she picked up on the issue at hand and she gave it to me straight without sugar coating it! She felt and understood the situation and its intricacies - I want to thank her for her patience and understanding with me - she was very professional yet with a good personality and character. It was a pleasure to have her do my reading - this was my first time using this site and due to Amanda, I'll use it again.
Katherine, Canada
Superb Reader!
I had a session with Amanda last evening -superb reader! She got stuck in right away, precise, clear, compassionate...... Many thanks.
Helen, July 2020
Superb Reader!
Amanda is a superb reader! She got stuck in right away, precise, clear and compassionate...... Many thanks.
Flora
Spot on 100%
I had an incredible reading and Amanda was spot on 100%
D, July 2020
Forever Grateful
I have been having readings with Amanda for over two years. She has been so specific and spot on, such a guiding light, I will be forever grateful to her.
Jen, London, Nov 2020
Many Predictions Have Come True
I have been speaking with Amanda for almost a year now. She has such a beautiful energy and has built a good psychic to reader relationship with me. I can always count on her for a great reading. Many of the predictions have come true for me. Thank you Amanda for the love you put into your readings.
Anonymous, July 2021
Very Gifted
Amanda is very honest in her readings and encourages manifestation and positive outlooks on situations. She is very gifted and delivers messages in a very relatable manner. She does not use more time than needed and always provides readings with good intentions.
Anonymous regular, September 2021